You can write great apps in GTK, and this is an idea for an easy-to-use LaTeX editor.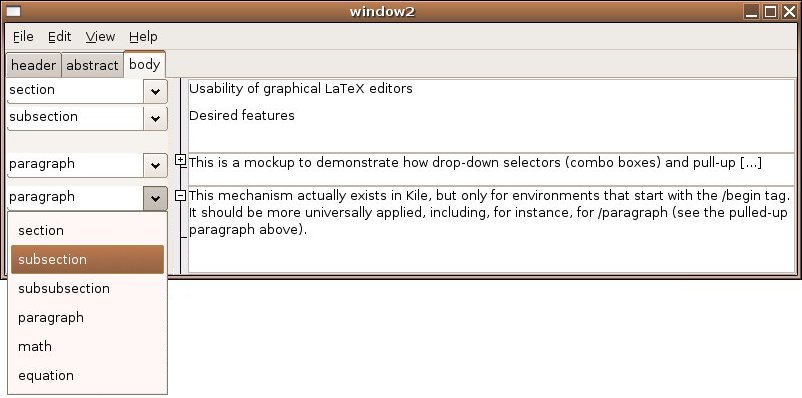 Edit:
There has been some discussion of this at
http://www.mrunix.de/forums/showthread.php?t=40207
I also had a response from Jeroen Wijnhout, author of Kile, who said that the code-folding feature should work for larger sections now or in the near future.
I should probably have some GTK coders look over this, since Glade2 doesn't offer a text-folding widget.